Figma is one of the most comprehensive vector graphics editor and prototyping tools that are coursing over the design world with speed. It is occupied with additional offline features that are enabled by desktop applications for macOS and windows. It is a UI/UX design application tool used to create websites, mobile applications, and smaller interface components that can be integrated into other projects. The streamlined features of Figma provide a smooth use in 'user interface' and 'user experience design with the prominence of real-time collaboration. It is an all-in-one tool with different facilities and feasibility that provide smooth functioning for a UX designer, developer, and anyone else on a team.

Before surfacing over the uses of Figma in UI/UX workflow, let us get a better understanding of the terms UI/UX. Although being completely different from one another, the term UI & UX are used together in the same context. But very often people confuse them for one another, so here we are decoding the terms for you.
UI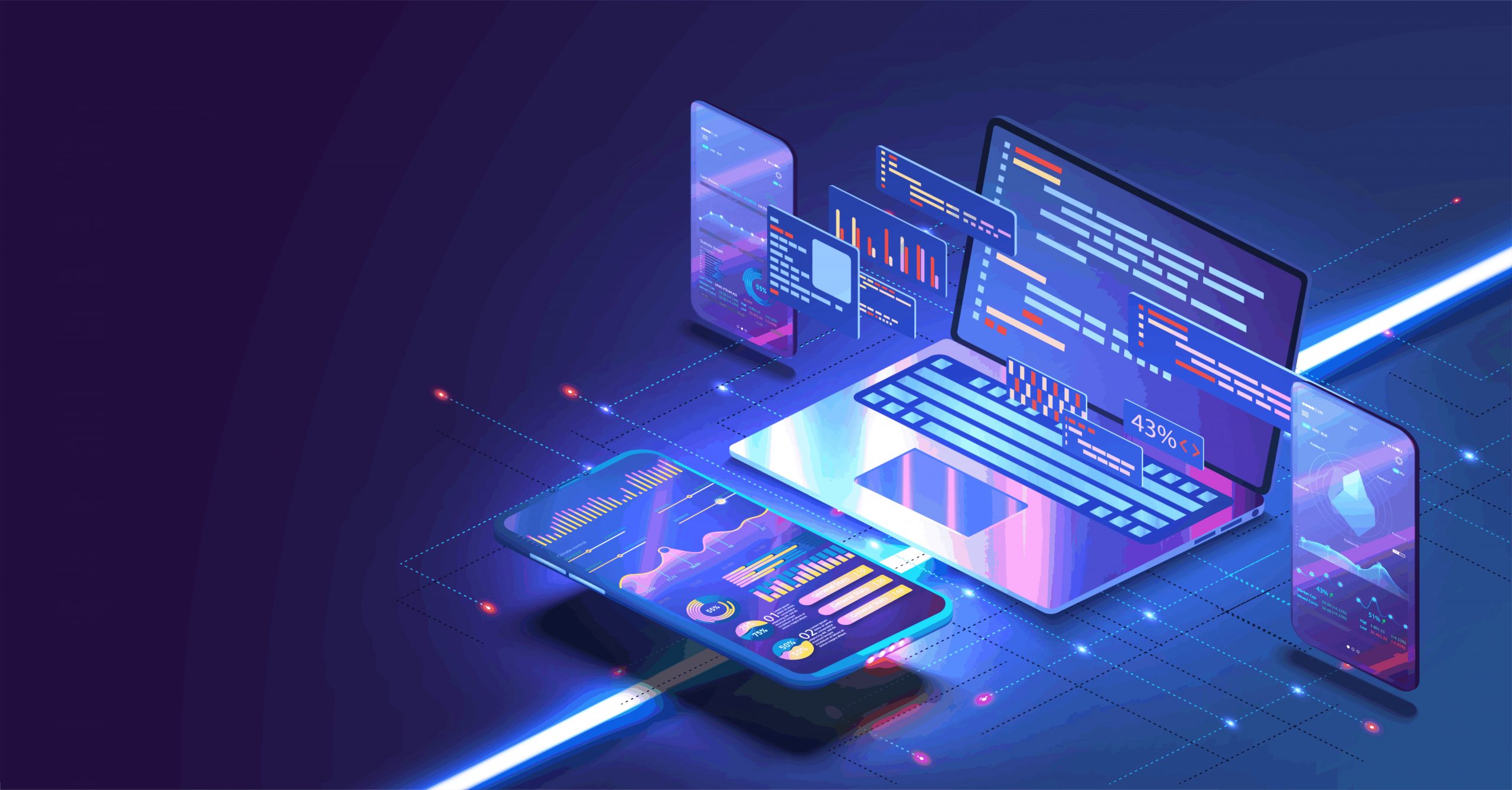 UI is the abbreviation for 'user interface'. It is the graphical layout of an application in graphic designing. UI creates an arrangement of the elements on a web page, determining a place for each component and element of a web page to make it understandable. It is the process of improving the presentation and interactivity of the web page or mobile application. It includes screen layout, animation, designing, content arrangement, or any other sort of micro-interaction, all must be designed. It also consists of buttons, images, text/content, sliders, text fields, etc.
UX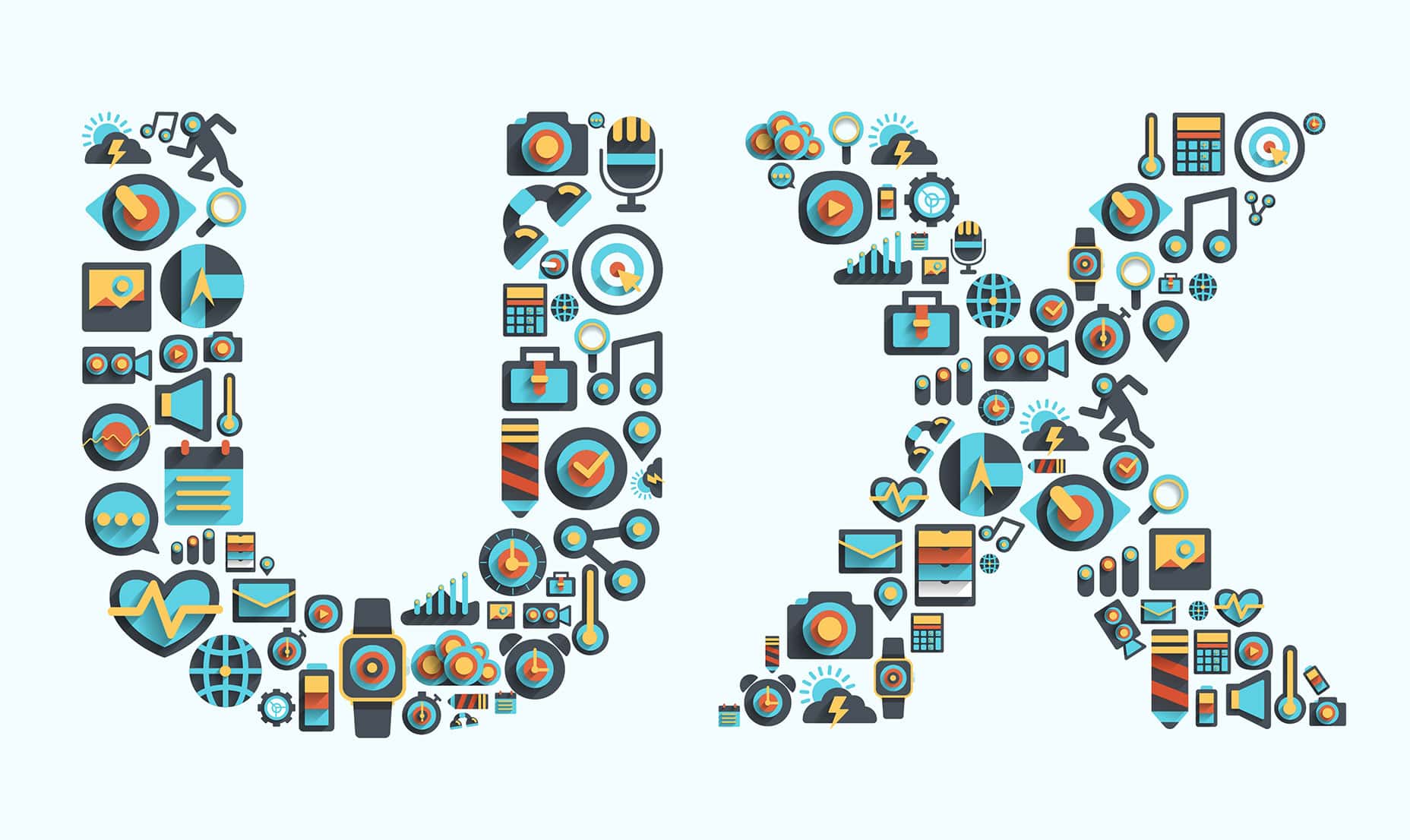 UX, short for User experience is determined by how the user interacts with it. UX development is the method or procedure to enhance the user experience when they interact with the website/app or create an engagement to provide ultimate customer satisfaction by creating a high-impact user experience. UX designing is used to create effective and compelling screen-based experiences for websites and apps.
It should be clearly noted that there is a major difference between UI and UX. These tools are used to develop a prototype to escalate the user experience and improve the quality of website/ mobile applications.
Why is Figma the best Digital Design & Prototyping Tool?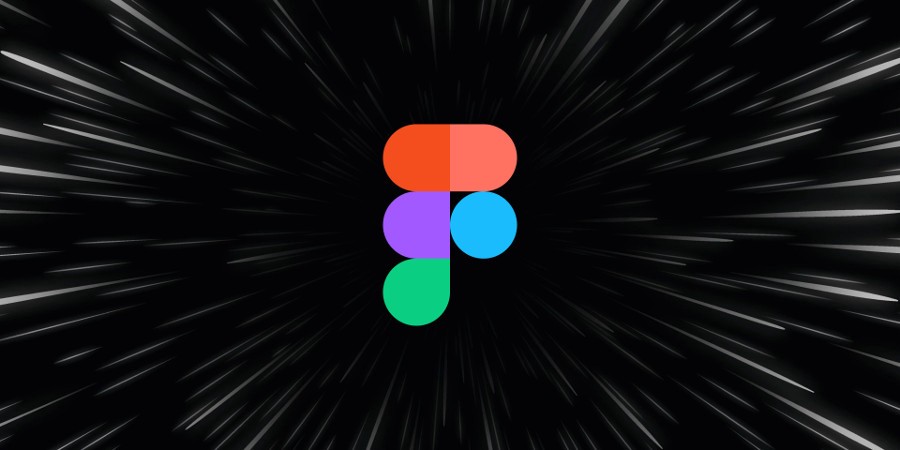 Despite facing tough competition from market competitors, providing similar and developed features than Figma, Figma still stands out from all. Its advanced features and services provide a developer or a designer to sit at one place and have everything done smoothly. There are some major and important features of Figma to make it one of the best.
It's free for Individuals
Individual and collaborative interface
Understandable and has competitive advantage
Works on any computer system
Mobile companionship
Save hours of work
UI/UX in Figma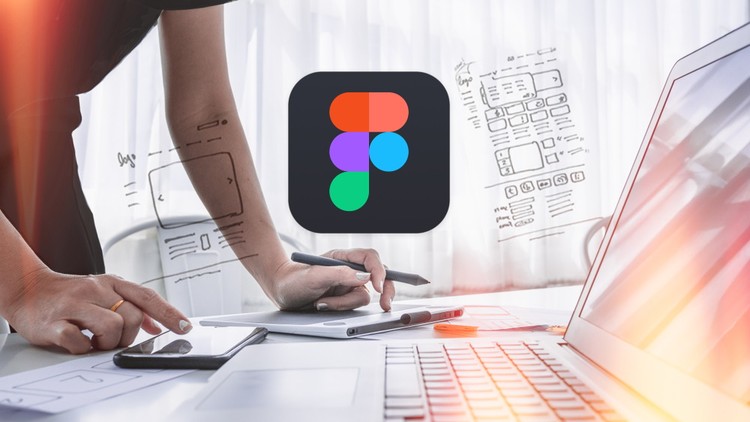 The official Figma team has put together a variety of videos and guides to teach you the basics of designing. You can find different courses and crash courses that will teach you designing if you are new to UI/UX. Here we are going to discuss the basics of UI/UX in Figma to create and develop websites and applications.
Wireframe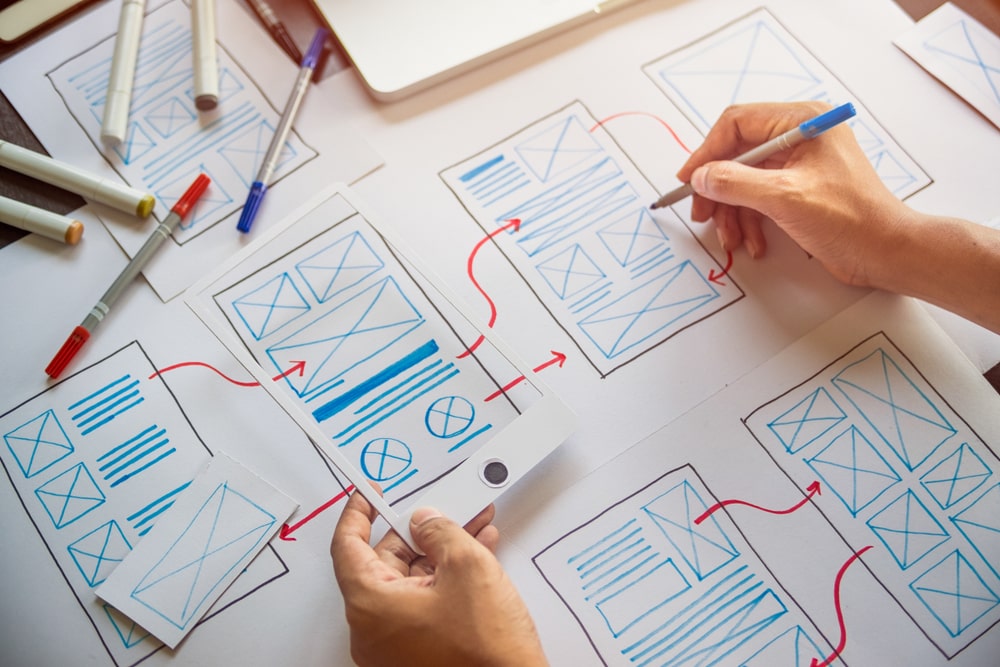 Wireframing is the plot or the layout of the webpage that will determine the lookout of the key elements of the web page. You can turn this into a light mock-up using Figma to plan out the elements, design, images, and texts that you are going to use in web design. This will mark as a blueprint of your design and therefore before you start with designing it is important to be able to do wireframing so both you and your client have a good idea of what you're going to build. Figma allows you to work on a wireframe by designing on-screen with its user-friendly wireframe template which enables a sharable screen so your team can review the work and leave comments. You can further build up your web page on the basis of this initial framework.
Prototype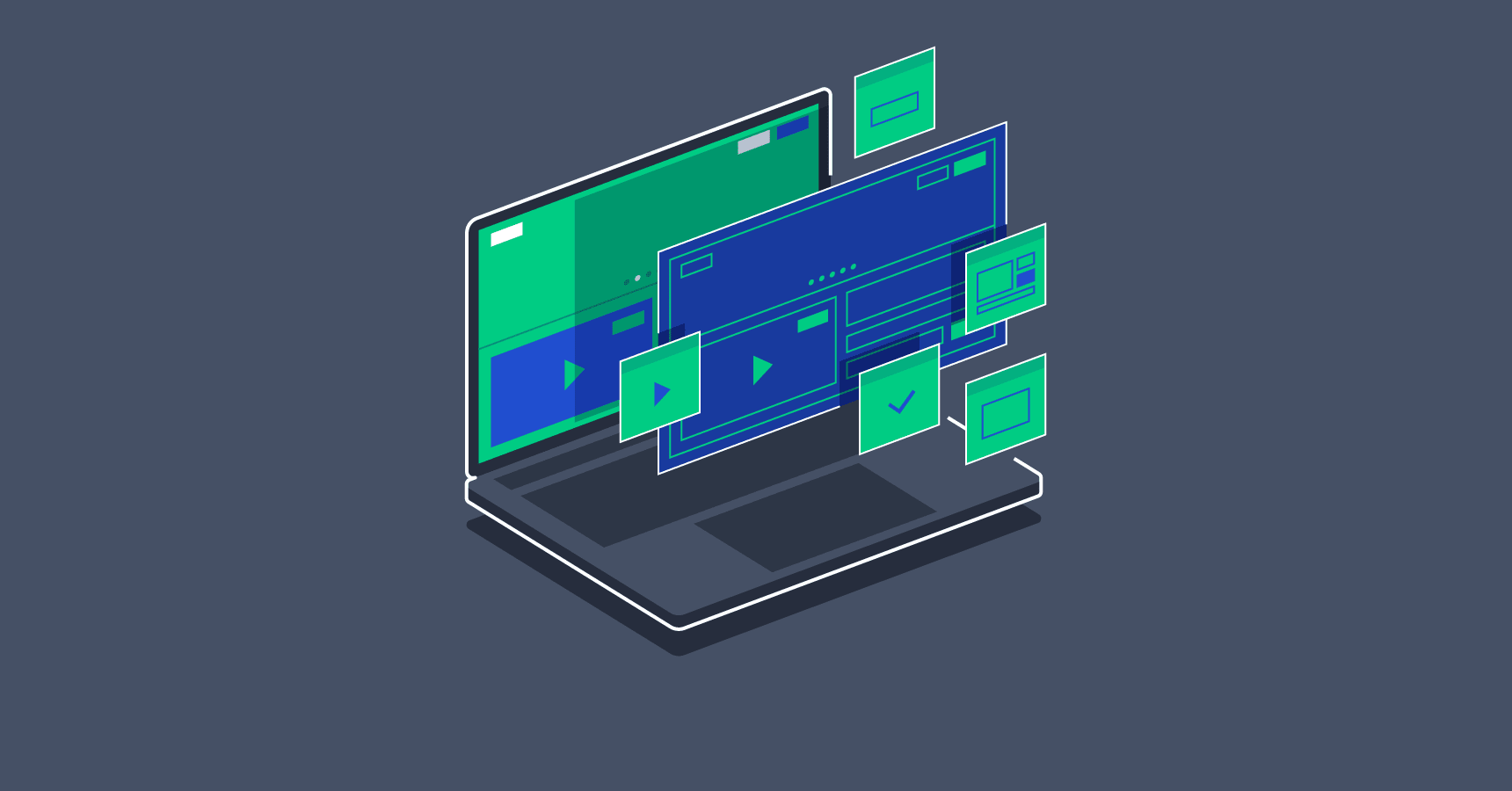 Plan out the task and structure of the website before you start building it. When we design our websites we progress from wireframing to prototyping. In this article, we will show you how to create a prototype in Figma.
a. Add content/Header/Footer – In this part it is suggestive to show the real content and idea instead of just scribbling around the lines, to show what the content would really look like on a web page. There are a few things you should make sure while prototyping the content part:
Font size, position, color, and style
Content location and spacing
Margins and end lines
b. Design Sections – For prototyping, it's important to layer groups and sections on a web page. You can create groups with the UI tool on Figma (Ctrl+G). Make sections and groups identifiable by giving them heading. Grouping different sections and parts of a website makes it easier for you to make adjustments to your prototype.
c. Pin elements – Pinning elements on a web page makes it easier for you to add Figma constraints. Applying constraints is necessary to keep the frame in ratio. Constraints cannot be applied to groups. While applying constraints to images, you should ensure that the image keeps its ratio and doesn't stretch. Constraints on a webpage helps in defining the structure and size of the website while making sure that it fits to every screen type and system.
Build website design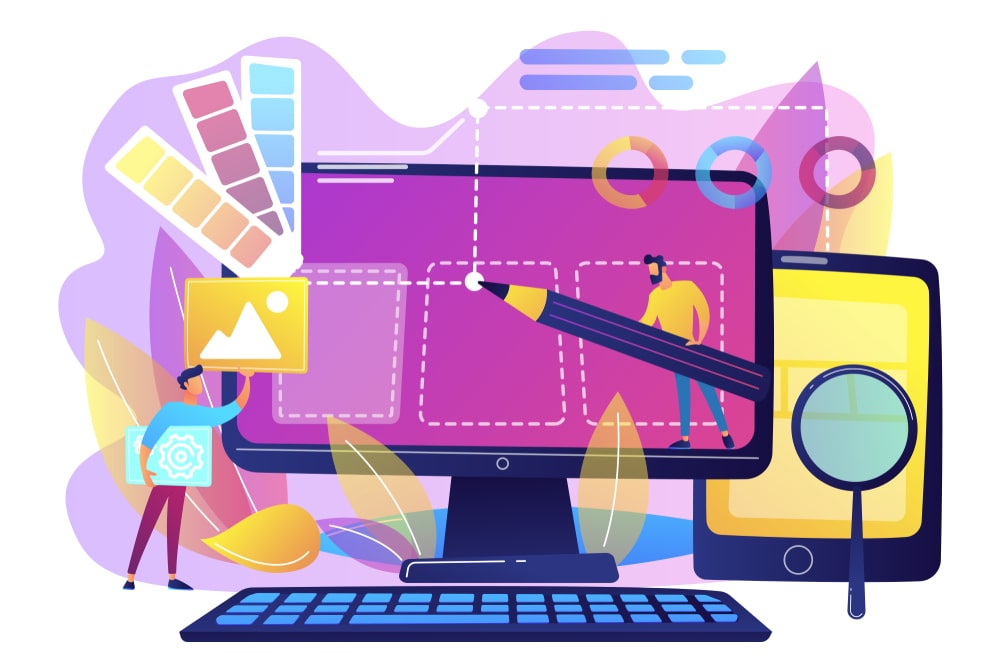 This final step ensures that all the dispersed elements are put together to create a completely developed website. It includes introducing logos, finalizing images, adjusting/adding/deleting content on the web page, applying background, adding testimonials, header/footer, and all the other things that create an ultimate user experience that applies to customer satisfaction. In the end, serve yourself the cake of your hard work with a finalized website/application.
Hope your experience with UI/UX and web page design was informative and enjoyable.