Planning and creating some quality video content along with editing and refining the video is the prerequisite for every YouTuber, video content creator or video marketer. Making a successful YouTube video begins with filming the content and then refining it into a quality video. Editing, (post-production step), is the process of combining many shots into cohesive, compelling video content. Editing may be the most crucial component of post-production for a video marketer. Your video will appear unfinished and repel your viewers if you can't effortlessly weave your shots together or make it into one good frame.
A few years back editing was a costly process that required professional tools and equipment. Today with the help of free video editing software you can edit quality videos without having to pay an additional amount. Following are the steps to get you started editing your youtube videos:
Select a video-editing program
It is essential to have good video editing software as it'll help you to do or add all sorts of things to your video. This video editor will help you to merge individual shots into a single video film to upload directly on youtube. With video editing software, you can add onscreen texts, graphics, effects, templates, and a lot more to your videos. There are a number of free or low-cost software that can be really useful. These are Adobe Premiere Pro, Final Cut Pro, Movie Maker, Pinnacle Studio, and Apple's free iMovie, etc.
Edit your production
For any editing to begin, first you need a hand full of video shots. Whatever editing application you use, your first task is to put together the abstract shots. Of course, the idea is to make a seamless video that delivers your message effectively. Your key is to play with these videos and adjust them into one. You can shorten a clip, move the shots around, trim any individual shot or maybe delete the ones that don't fit the puzzle.
Add text, graphics, and other special effects
Once you've put together the uneven shots, you can move to the stage of editing your video. Every youtube video needs some special effects, good graphics, etc., to make it look attractive and relatable. You can also superimpose some important information like – contact details, or website URL on the screen. Most editing tools allow you to do this by adding a text layer to the video at specific points, usually at the beginning and finish. You can also add pictures or graphics to show a particular product on the screen.
Besides this, you can add transitions, special effects, colours, and new designs to your video. Viewers can find these effects tempting and probably would engage with the video.
Choose the right file format
When you're done with video editing, your video is good to upload. YouTube accepts most major file types, so no matter which one you choose, you'll be fine. We suggest using the.AVI, MP4, or WMA file formats, which are all supported by most video editing software. Make sure that your video screen size is in a 16:9 ratio, which is the standard youtube video size that most viewers prefer to watch. Make sure the video has a good resolution that fits all screen types – smartphones, big TV screens.
Tips for a Better Video Editing Experience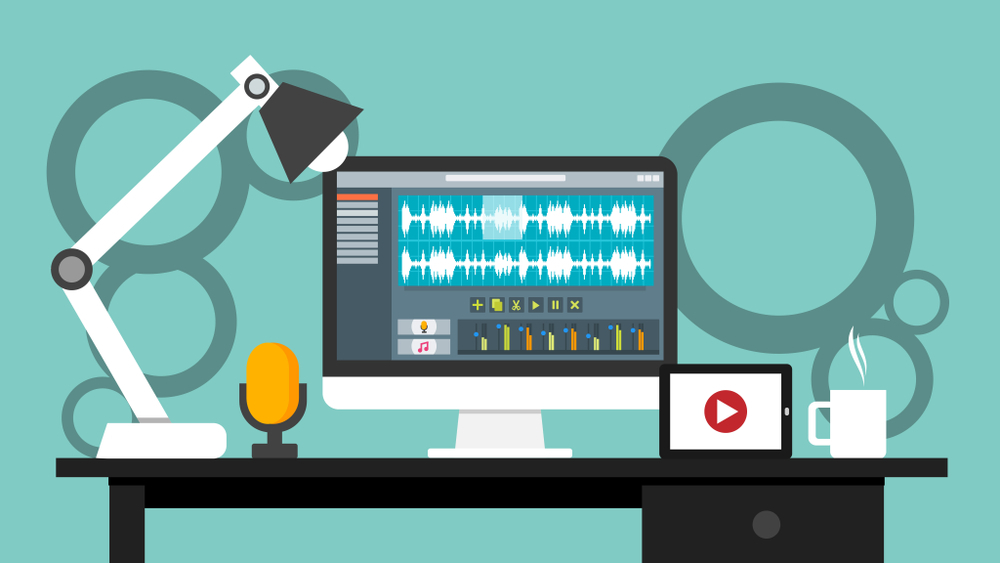 Plan ahead and shoot according to plan
While shooting a video, if things are not prepared in advance it can be a little chaotic. To ensure a seamless shoot it's better to plan provides on- the schedule, set, time, etc. While planning you have plenty of time to think and rethink the video content and make changes accordingly. The elements of the video like sound, emotions, texts should be planned and decided prior to execution. Also, make sure to take two or more shots for one clip to use another if one goes wrong.
Organize your files
At this stage, the shots that you have are abstract and distributed. Collect all your files together and name them to understand which clip comes after the other so that nothing is lost in the bucket. Create your storyboard and let it flow, the key point here is to select only those pieces which can fit your puzzle.
Go easy on effects
Start from the beginning, add your transitions, animations, on-screen texts, clips, sound effects, colours, backgrounds, templates, glitters, filters, etc. Just make sure not to overdo it, the key point here is to make it look good to all audiences. Sometimes while working with effects, adding too many effects or colours can also make your video look repelling and unattractive. Go simple with your editing style, look for references to give the best to your youtube video.
6 common video editing terms that every beginner should know: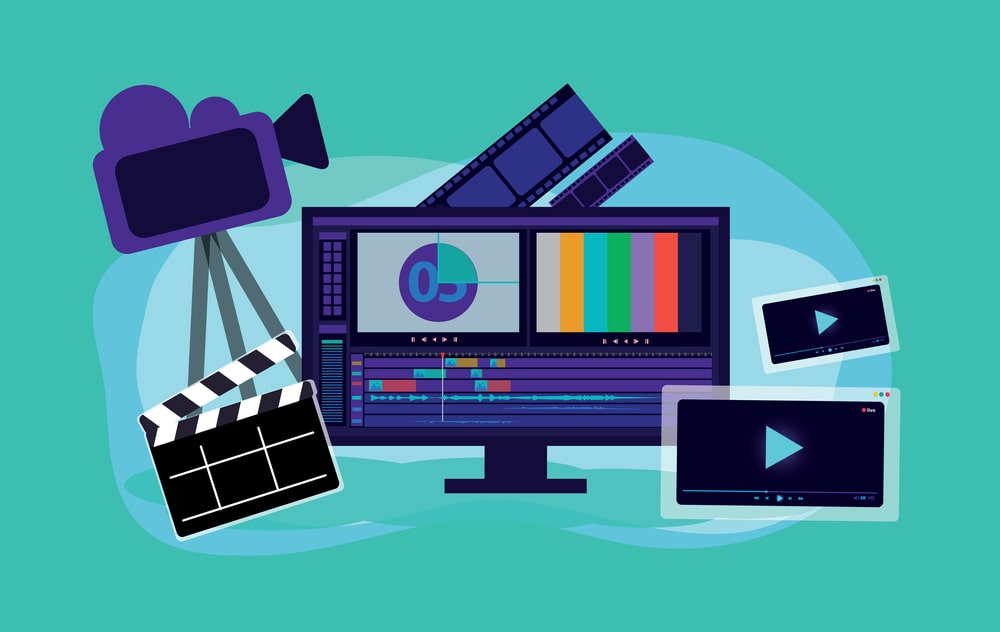 Aspect Ratio – The aspect ratio describes how your video's width and height are proportioned. For example – 4:3, 16:9
Bit Rate (Data Rate) – The Bit Rate, also known as the Data Rate, is the amount of data consumed every second in the movie. The most frequent unit of measurement is kilobits per second (kbps).
Colour Temperature – This term refers to the visible light in the shot. It is expressed in Kelvin and spans from cool to warm on a scale.
Compositing – it is the process of integrating numerous pictures using video editing software.
Closeup – Close-ups are pictures in which the subject is tightly framed.
Foley – Foley is the process of reproducing and/or creating sound for a movie.

Why is Video Editing Worth pursuing?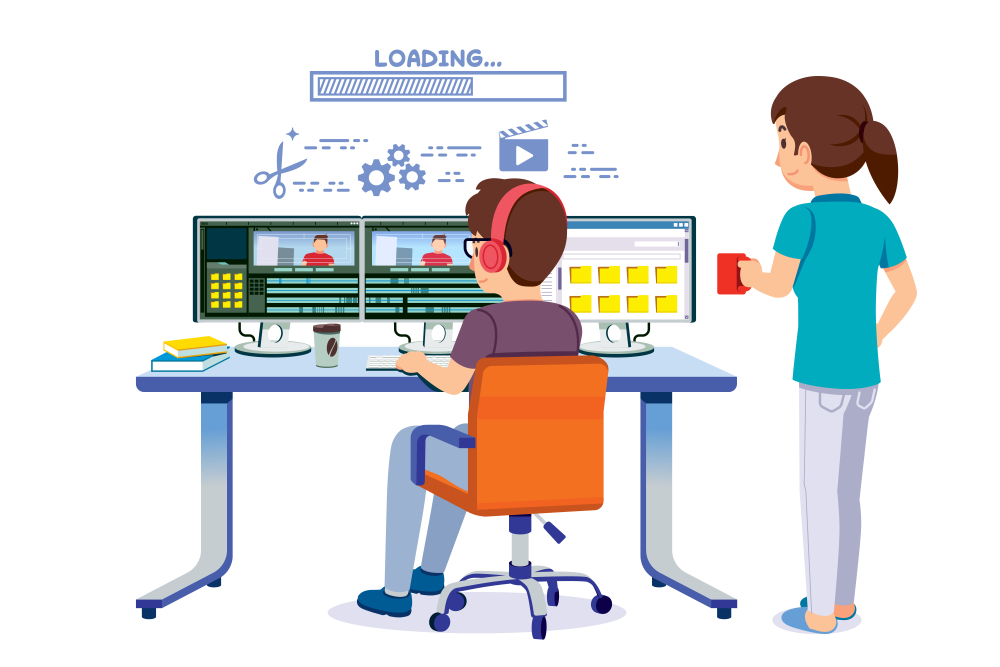 Today, as technology unfolds a new chapter every single day, the field becomes more promising. Video editing is a highly demandable job as YouTubers, movie makers, and social media influencers need a system to edit their videos efficiently. Hence, it is never too late to start your career. Along with this, as a beginner, enrolling to a video editing course might come in handy later in your career. The Master's program in video editing and Motion Graphics is the best suitable course for any beginner. From studying in local conversational language to tasks and assignments Subhe's course provides everything you need in your career. The course is before flexible, in simple language, and offers training and internship programs after completion.
Learn more about the course here –
https://www.subhe.com/masters/video-editing-motion-graphics