Innovative thinking can be defined as the ability to transcend traditional ideas and approaches and to develop new and original ideas, visions, and methods. It can be said that a creative way of thinking is a modern and refined solution to problems. It is related to your descriptive and flexible sense. It is your ability to keep pace with technology and at the same time provide originality to your work.
As technology advances, your flexible abilities and quick dynamic mindset will play a crucial role in your career. Innovative thinking, in reality, is creative problem solving, and it's a skill that you can develop and use at work – whatever your role may be. Modern companies highly value – innovative thinking and creativity.
We live in an age of information where innovative and creative thinking play a very substantial role in the field of graphic design.
What is Graphic Design?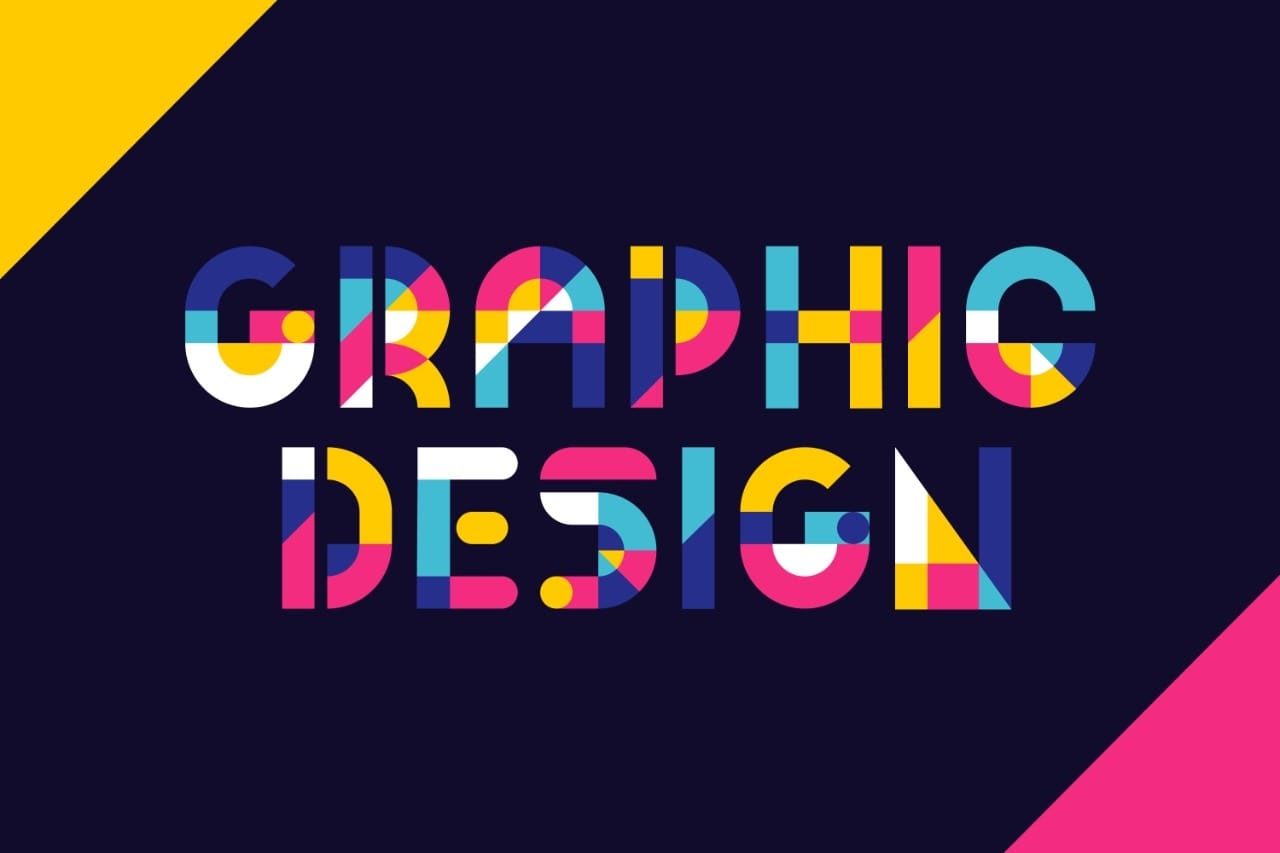 Design is a creative layout of ideas and plans. A graphic design is the basic classification of the design space situation. It is considered art with purpose. It entails devising a creative and systematic strategy for solving a problem. It can be said that graphic design is a pragmatic approach to complicated and unscrupulous questions and a solution to mundane and generic know-how's while maintaining originality.
For a Graphic Designer, the ability to think beyond limits is crucial. Innovative thinking is one of those traits in Graphic Designing, that turns out to be an intrinsic ability. It's easy to come up with a list of creative ideas and projects that are already out there and the ones we know of. What becomes necessary is to have an understanding of the outcomes of creativity, i.e. an invention, new perspective, and broad vision.

Relationship between Innovative Thinking and Graphic Design
An innovative mindset is a foundation to establish designs. Graphic design is an artistic method of solving problems. It involves visual elements to express a designer's idea and plan and creatively incorporates texts and graphics to transfer the thoughts and plans to the audience in an interesting and elaborative manner. Innovative thinking for a design plan adds flavor to the whole structure of the design.
Innovative thinking can improve a designer's design capabilities and promote the development and progress of those designs.
Importance of Innovative Thinking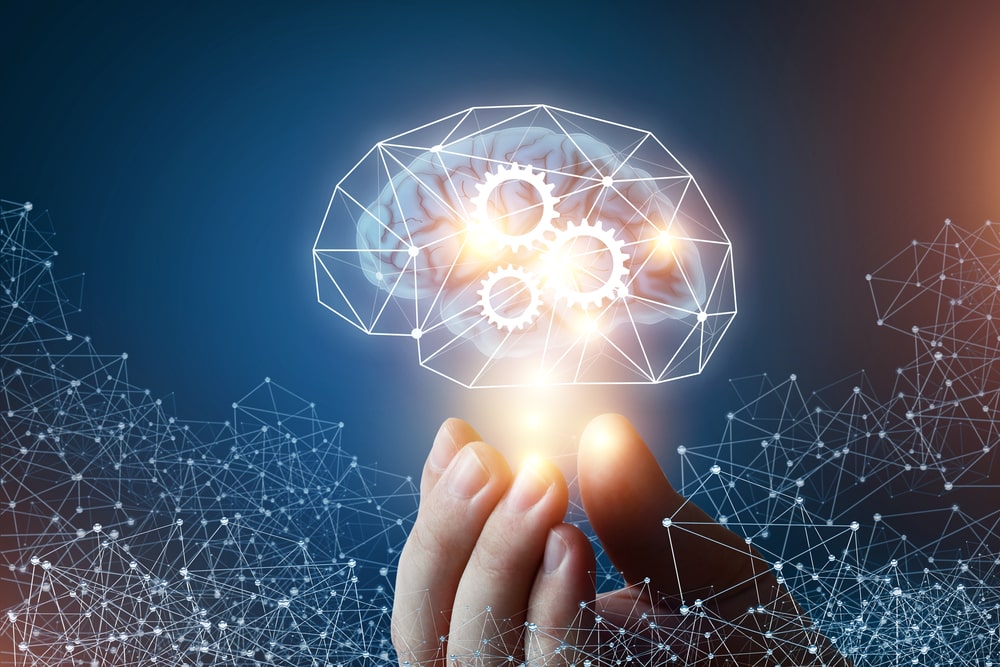 Let's discuss the importance of Innovative thinking.
 
Enhances Innovative Capabilities –
Creativity is deeply rooted in an artist or a designer. As stated earlier, it is intrinsic, but can be developed with proper methodology and perspective. Innovative thinking is an individual-specific skill. It comes and is born naturally, but it can also be enhanced and improved through constant efforts and practice.
A designer should work to fit the requirements of the project or his/her client. It depends on a designer how and when they channel their creativity. Development takes place when constant efforts are made at the right time. An enhancement in innovative capabilities can be achieved through practice and training. Creativity is generally instigated. It's up to a designer how they use it and present it.
Transcends Traditional Ideology –
Being a Graphic designer you have to go above and beyond. No doubt being creative is spacing out from your comfort zone. Creativity is not limited to imagination, it should be continuously developed and evolved. Adapt to new technologies and more importantly evolving ideas.
Generally speaking, we tend to hold onto old values and traditions. Being innovative is all about doing beyond what you were limited to and defining your originality. Bring new approaches, ideas, and perspectives into the work. Surely it will prove beneficial for your work.
Generates Originality in Ideas –
The crucial word here is 'original'. Besides being innovative, the most important task of a designer is being original and producing attractive and eye-catching original work. The importance of innovative thinking stimulates creativity and originality in their work. A graphic designer has to choose the mindset before he/she initiates the work. A designer must enhance modern consciousness and break down the traditional limits. A breakthrough in art is achieved when all the limits that confine a designer are broken. As a result, this creates an open space for the designers.
If it's an object, you'll have to construct it. The thinking process is followed by an inspirational idea, originality, and methodology (the execution process). Impromptu ideas come with innovative thinking for a graphic designer, but can only be concrete if it has a vision and method of performance.
How to Develop Innovative Thinking?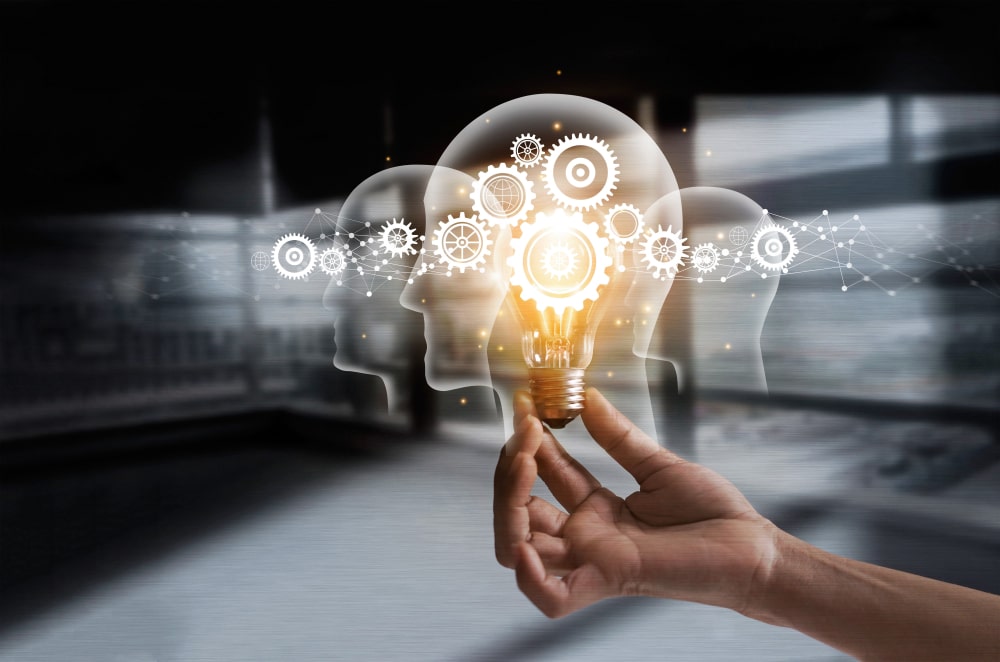 So far we have discussed the Importance of Innovative thinking and its execution in the field of Graphic designing. The best time to work on your creativity is not justified yet. It can be practiced any day at any time. Here are a few ways to improve your innovative thinking, even while you are working.
Practice Dreaming
Who doesn't like dreaming? It's the most unnatural and fantastic task to do. In a dream, you enter a world that is complete of your own and your innovative skills are at their peak. But the hardest part is to remember it.
The paradox of creativity is that it does not completely rely on IQ. Your fantasies, imagination have a lot to contribute. Practice your power of observation and dreaming. It will help you.
Link and Connect
Your memory and sharpness have the biggest role to play. Sometimes you get a hard rock idea, but it is not relevant to the context or the in-hand project. Don't drop it, note it down. It might be useful to you later. Small ideas lead to a big one. And all you have to do is remember those small abstracts, then link and curate them into a fine project.
Apply 'ifs'
Application of 'ifs' in your everyday work will bring about drastic changes in your perspective and working style. Invent new solutions by introducing questions about your work and that's where you will think innovatively and find another solution to it.
Set Constraints
You might believe that if you had the flexibility to do whatever you want, you'll be at your utmost creativity. However, this isn't always the case. Constraints actually encourage creativity.
Constraints or restrictions as an artist do not necessarily relate to time or deadline. It could be anything – Resources, capabilities, technique, etc. A constraint acts as a negative motivation to your workflow habits. It is usually an arbitrary limit set to encourage you to think more creatively.
Take some time for yourself
Most of the time, inspiration comes when least expected. It may be while you're having a walk in the park, or sipping a cup of coffee, or simply hanging out with other people.
Very few people are actively generating ideas while working at a desk. Find yourself a space to be creative and innovative. Note down your ideas and then use them while you're at your desk working again.
Conclusion
We discussed how innovative thinking helps create unique and original designs and how important it is to introduce them in design work. Innovative thinking refers to thinking beyond the conventional methods and introducing new ideas into your workflow. The ability of a graphic designer to work in a collaborative form with different kinds of thinking patterns. Thinking patterns play an important role in graphic design. Cultivate innovative thinking ability instead of traditional study patterns leading to practical application. Take inspiration from other projects but stick to your originality. Perfect work is the result of your hard work and experience in the field, also with a major contribution of innovative thinking.