Selecting a suitable career that fits your skills and choice is not a hard task but it does feel like finding the perfect place to fit the last piece of the puzzle. With a plethora of career fields emerging with advancing technology, it becomes necessary to select an impeccable career path. In the digitized world, the term 'Art' has replaced itself with 'Design' and hence, it has increased career opportunities while keeping pace with the technology.
If two different career paths share the same quality skill sets as the prerequisites then switching your career from one to the other is not as arduous as it seems. Obviously, every career field involves its own grinding and struggles but it does not break the bridge of skills that makes them both composites of each other. One such example of a changeable career path is the shift from Graphic Designing to a UI/UX designer. Let us look deep into why these paths are similar and what could be done to make this shift.
Graphic Designing and UI/UX Designing
Graphic designing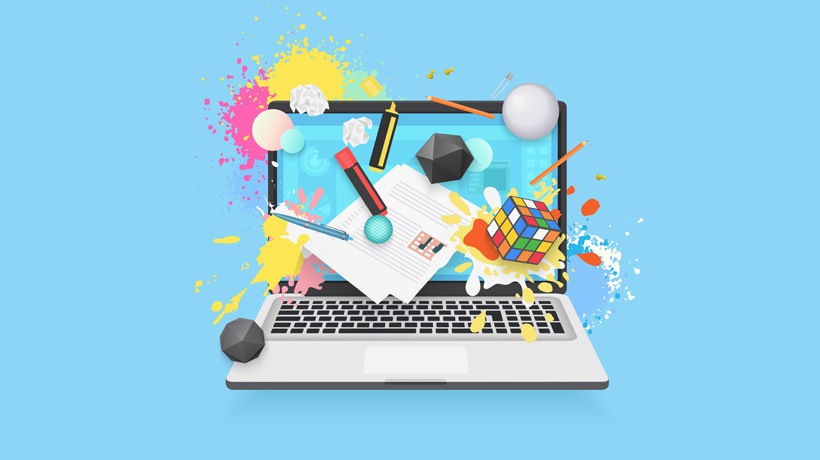 Graphic designing is a craft where professionals create visual content to communicate messages or information to the masses. It involves designing images, flyers, social media creatives, visual posts or images, print designs, etc. Graphic designers work with patterns and idea designs to make a piece of content more appealing to viewers. Graphic designers use vector graphics and illustrations to communicate a message in a more simpler way. It is a form of visual communication design that uses page layouts to blend typography and pictures to offer a complete package to the users.
In clear terms, Graphic designing is an easier and reachable source of communication through illustrations and graphics. It tends to deliver an idea to communicate, inspire and tempt the users.
UI/UX Designing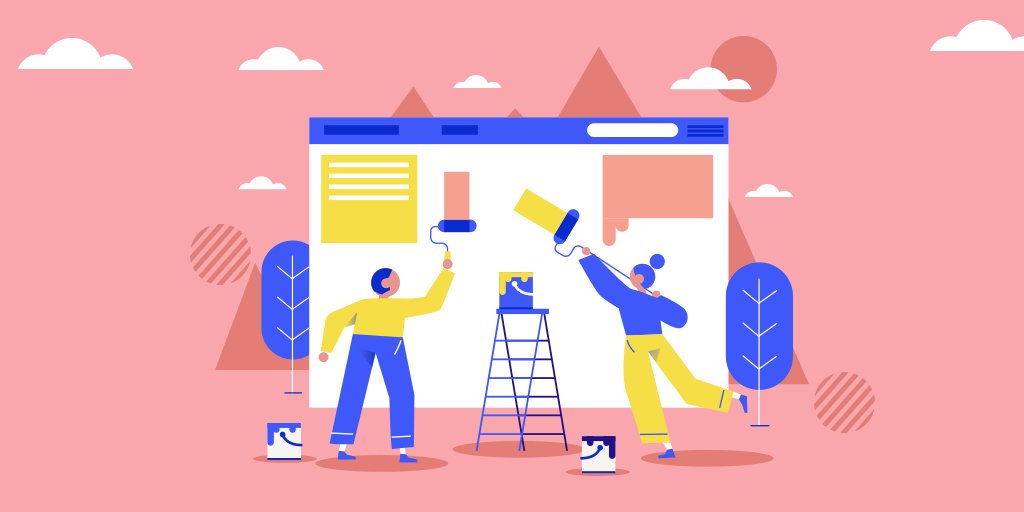 User interface and user experience design is a complete web designing process that involves working on the graphical layout of an application to the end-user interaction. UI/UX designers or web designers develop a prototype to escalate the user experience and improve the quality of website/ mobile applications.
UI/UX follows three steps: wireframing your project, developing a prototype, and finally building the website design. The way users interact with your website, their experience and response, all these things determine the maturity of your project. Overall UI/UX designing seeks to achieve customer engagement and customer satisfaction.
How Graphic Designing and UI/UX Designing differ from each other?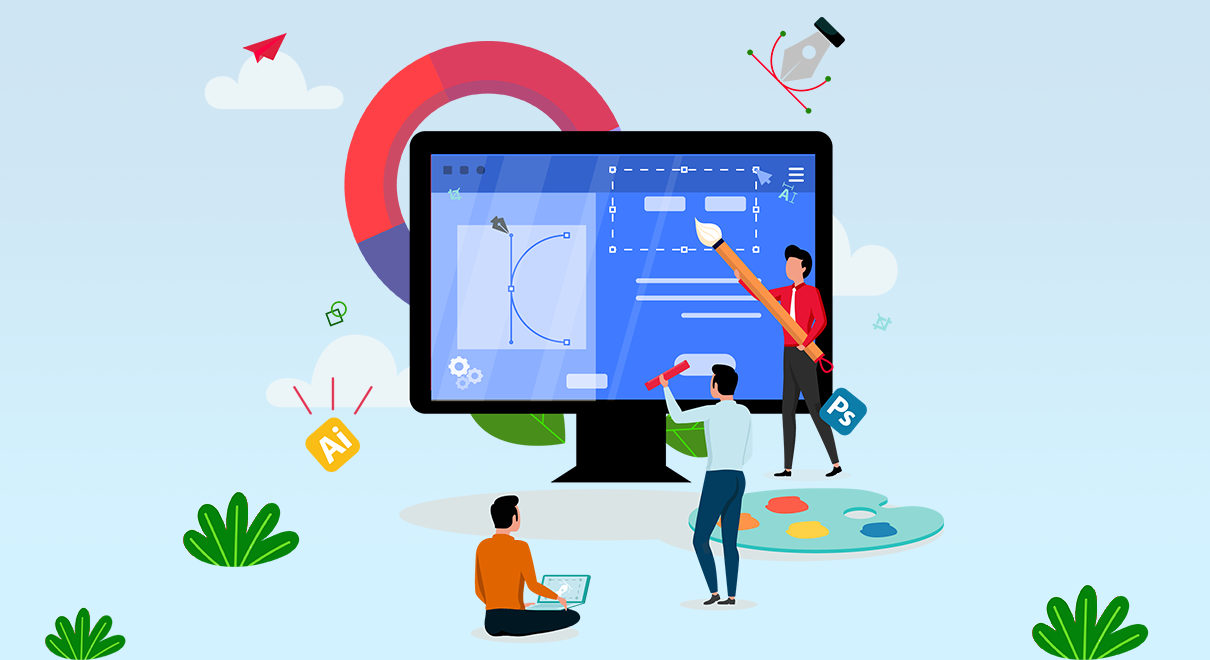 Mainly, graphic designing is about communication while UI/UX design is about usability.
Graphic designers fabricate temptation by using taglines, vectors, graphics, illustrations, etc while a web designer arranges elements and components of a web page to create an enhanced user experience.
Graphic designing revolves around ideas and creativity whereas UI/UX designing is a field heavily dependent on research and methodology.
The former creates perceptible virtual displays to gain the attention of probable customers while the latter aims to achieve overall customer satisfaction by digital media.
Graphic designers work on software like Adobe Photoshop, Canva, Scribus, etc to stimulate their design layouts. However, a web designer uses tools like Figma, Sketch, InVision Studio, Adobe XD etc.
Making a career shift from Graphic design to UI/UX design is not a very painstaking task as it offers technical adaptability. Both these career paths share the same sets of skills that can be enhanced with the succeeding career opportunities. Irrespective of the approach, UI/UX designing renders a platform that is very much similar to that of Graphic designing.
How to make a jump from Graphic Designing to UI/UX Designing?
Well, it is not very hard to the bone task as both these fields differ in approach while they unite in style and techniques. So a little practicing and polishing your in-hand skills might give you the desired results. If you are clueless about where, to begin with, here are some tips for you:
Expand your Vision – It could be done by simple observation. Study different UI/UX designers around you or search on the web to get a better understanding of their vision, demeanor, work habits, culture, etc. Start thinking creatively and work out strategies you'd implement to ensure customer satisfaction. As a UI/UX designer, it is necessary to work on user needs and preferences. Customer preference is a must as the end product is attaining user engagement and experience.
Make a wise choice – There are various designing and prototyping tools available. Before setting your mind on learning a specific tool for UI/UX designing, it is better to screen a variety of tools and software and choose the one that fits your needs and is compatible with your graphic designing skills. You can even try working on different tools for practicing and to have a complete understanding of how things work in a particular field.
UI/UX tools – Once you have chosen the set of tools and software, it is necessary to build a strong foundation by learning the right techniques in order to ensure a smooth design process. Practice hard, work on drafts and sample projects, invest your time in exploring these tools and try minting some small projects to develop your work. You can start with wireframing by using a mere paper and pencil and then advance to designing using the tool.

Online Courses – There are ample online courses available on online platforms. Subhe (an online learning platform) is one such online medium that provides a variety of technical and professional courses that can help you in career advancement. The Master's Program in UI/UX Design provides you with an integrated course that will guide you throughout your journey of UI/UX designing. With placement opportunities along with internships and training, it becomes the best online source to start your career in UI/UX.
Don't rush – Some things are intrinsic and are better if left to it. Don't just jump into anything, take your time and decide everything in advance. Maybe in the beginning you can work out both things (graphic designing and UI/UX designing) simultaneously. And later when everything seems sorted, you can completely drop one and switch to another.
Training and Practicing – Practicing is ubiquitous in every career field. But make sure that instead of being impulsive and trying everything arbitrarily, follow a streamlined and systematic process of learning and everything will follow in the right direction.
Take Away:
Graphic designers aim at amplifying the user experience by creating an interface that targets its users and end consumers. Similarly a UI/UX designer sails on the same ship as a graphic designer but differs in action fields and variety of skills and therefore even if you switch one career for another, you will always be able to bridge the gap as they both share similar skills, requirements, and responsibilities.