Do ‌you‌ ‌have‌ ‌a‌ ‌knack‌ ‌for‌ ‌creativity‌ ‌and‌ ‌details?‌ ‌Are‌ ‌you‌ ‌mesmerized‌ ‌by‌ ‌the‌ ‌movies‌, ads ‌, and‌ ‌videos‌ ‌you‌ ‌watch‌ ‌on‌ ‌screen?‌ ‌Do‌ ‌you‌ ‌dream‌ ‌of‌ ‌being‌ ‌a‌ ‌part‌ ‌of‌ ‌the‌ ‌team‌ ‌that‌ ‌creates‌ ‌this‌ ‌magic?‌ ‌ ‌
Well,‌ ‌maybe‌ ‌Video‌ ‌Editing‌ ‌is‌ ‌the‌ ‌field‌ ‌for‌ ‌you!‌ ‌
‌
Video‌ ‌editors‌ ‌work‌ ‌with‌ ‌video‌ ‌shots‌ ‌and‌ ‌animations‌ ‌by‌ ‌arranging‌ ‌them‌ ‌in‌ ‌the‌ ‌desired‌ ‌order‌ ‌to‌ ‌produce‌ ‌a‌ ‌smooth‌ ‌visual‌ ‌experience and narrate a story effectively, conveying the emotions intended.‌ ‌The‌ career ‌is‌ ‌very‌ ‌popular‌ ‌among‌ ‌youngsters‌ ‌due‌ ‌to‌ the‌ flexibility‌ ‌and‌ ‌the‌ ‌creative‌ ‌freedom‌ ‌it‌ ‌offers.‌ ‌With‌ ‌video‌ ‌editing,‌ ‌you‌ ‌can‌ ‌go‌ ‌for‌ ‌a‌ ‌full-time‌ ‌office‌ ‌job‌ ‌or ‌freelancing,‌ ‌both‌ ‌of‌ ‌which‌ ‌can‌ ‌earn‌ ‌you‌ ‌an‌ ‌equal‌ ‌amount‌ ‌of‌ ‌money.‌ ‌Recent‌ ‌data‌ ‌shows‌ ‌that‌ ‌skilled‌ ‌beginners‌ ‌in‌ ‌the‌ ‌field‌ ‌make‌ ‌at‌ ‌least‌ ‌INR‌ ‌30,000/month,‌ ‌while‌ ‌the‌ ‌senior‌ ‌editors‌ ‌earn‌ ‌around‌ ‌INR‌ ‌1,00,000/month.‌ ‌
‌Videos‌ ‌have‌ ‌been‌ ‌a‌ ‌primary‌ ‌form‌ ‌of‌ ‌entertainment‌ ‌for‌ ‌a‌ ‌long‌ ‌time,‌ ‌but‌ ‌due‌ ‌to‌ ‌the‌ ‌evolution‌ ‌of‌ ‌social‌ ‌media‌ ‌and‌ ‌the‌ ‌internet,‌ ‌the‌ ‌consumption‌ ‌of‌ ‌video‌ ‌content‌ ‌has‌ ‌broken‌ ‌all‌ ‌the‌ ‌previous‌ ‌records.‌ ‌An‌ ‌average‌ ‌person‌ ‌watches‌ ‌at‌ ‌least‌ ‌16‌ ‌hours‌ ‌of‌ ‌video‌ ‌per‌ ‌week,‌ ‌the‌ ‌consumption‌ ‌has‌ seen‌ ‌a‌ ‌52%‌ ‌increase‌ ‌over‌ ‌the‌ ‌last‌ ‌2‌ ‌years.‌ ‌
‌
Also,‌ ‌read‌ ‌‌(Top‌ ‌7‌ ‌reasons‌ ‌why‌ ‌video‌ ‌editing‌ ‌is‌ ‌the‌ ‌next‌ ‌big‌ ‌thing‌) ‌
‌
In‌ ‌this‌ ‌article,‌ ‌we‌ ‌will‌ ‌throw‌ ‌some‌ ‌light‌ ‌on‌ ‌the‌ ‌various‌ ‌career‌ ‌opportunities‌ ‌in‌ ‌the‌ ‌field‌ ‌of‌ ‌Video‌ ‌
Editing.‌ ‌ ‌
‌
Top‌ ‌6‌ ‌Career‌ ‌Opportunities‌ ‌for‌ ‌Video‌ ‌Editors‌ ‌
Here‌ ‌are‌ ‌the‌ ‌top‌ ‌6‌ ‌high-earning‌ ‌career‌ ‌opportunities‌ ‌for‌ ‌video‌ ‌editors.‌ ‌ ‌
1. Film‌ ‌Editor‌
1. Film‌ ‌Editor‌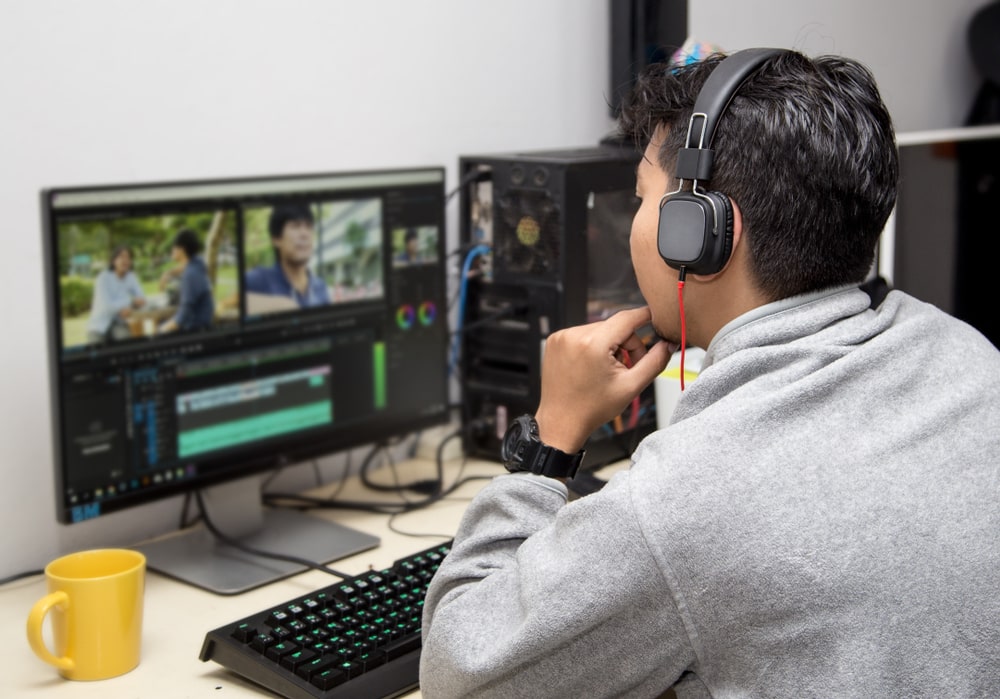 This‌ ‌job‌ ‌involves‌ ‌working‌ ‌on‌ ‌full‌ ‌feature-length‌ ‌films.‌ ‌The‌ ‌video‌ ‌editor‌ ‌should‌ ‌be‌ ‌able‌ ‌to‌ ‌match‌ ‌the‌ ‌director's‌ ‌vision‌ ‌and‌ ‌work‌ ‌on‌ ‌multiple‌ ‌sequences‌ ‌for‌ ‌building‌ ‌a‌ ‌story.‌ Film editing is an important field of work and an indispensable part of the creation process. The expertise of the editors is crucial to the production of web series, TV shows, short movies, and documentaries. ‌A‌ ‌film‌ ‌editor‌ ‌also‌ ‌might‌ ‌need‌ ‌to‌ ‌be‌ ‌present‌ ‌during‌ ‌the‌ ‌shoot‌ ‌to‌ ‌produce‌ ‌some‌ ‌on-spot‌ ‌edits,‌ ‌adjust‌ ‌the‌ ‌lighting,‌ ‌aid‌ ‌in‌ ‌the‌ ‌shooting.‌ ‌The‌ ‌average‌ ‌income/salary‌ ‌for‌ ‌a‌ ‌Film‌ ‌editor‌ ‌ranges‌ ‌from‌ ‌INR‌ ‌7,50,000‌ ‌to‌ ‌INR‌ ‌20,00,000‌ ‌annually.‌ ‌
2. Advertising‌ ‌and‌ ‌Marketing‌
‌
Videos‌ ‌are‌ ‌one‌ ‌of‌ ‌the‌ ‌best‌ ‌mediums‌ ‌to‌ ‌reach‌ ‌more‌ ‌and‌ ‌more‌ ‌people‌ ‌and‌ ‌hence‌ ‌are‌ ‌largely‌ ‌used‌ ‌for‌ ‌advertising.‌ ‌With‌ ‌the‌ ‌growth‌ ‌of‌ ‌sites‌ ‌like‌ ‌Youtube‌ ‌and‌ ‌Facebook,‌ ‌even‌ ‌independent‌ ‌and‌ ‌small‌ ‌video‌ ‌creators‌ ‌can‌ ‌now‌ ‌monetize‌ ‌their‌ ‌content‌ ‌through‌ ‌ads‌ ‌and‌ ‌sponsors.‌ ‌An‌ ‌advertisement‌ ‌video‌ ‌editor‌ ‌needs‌ ‌to‌ ‌have‌ ‌a‌ ‌marketing‌ ‌outlook‌ ‌for‌ ‌videos.‌ ‌The‌ ‌advertisements‌ ‌need‌ ‌to‌ ‌be‌ ‌designed‌ ‌according‌ ‌to‌ ‌the‌ ‌mindset‌ ‌of‌ ‌targeted‌ ‌customers.‌ ‌Videos‌ ‌convey‌ ‌the‌ ‌brand's‌ ‌idea‌ ‌and‌ ‌message‌ ‌in‌ ‌the‌ ‌most‌ ‌effective‌ ‌way‌ ‌to‌ ‌the‌ ‌customers and with various platforms supporting video content, the career is booming with the increasing demand of skilled editors.‌ ‌Advertisement‌ ‌video‌ ‌editors‌ ‌can‌ ‌earn‌ ‌an‌ ‌average‌ ‌of‌ ‌INR‌ ‌5,00,000‌ ‌annually.‌ ‌ ‌
3.TV‌ ‌Studio‌ ‌Editor‌
TV‌ ‌studio‌ ‌editor‌ ‌is‌ ‌a‌ ‌hefty‌ ‌job‌ ‌where‌ ‌the‌ ‌work‌ ‌is‌ ‌done‌ ‌in‌ ‌real-time.‌ ‌It‌ ‌is‌ ‌related‌ ‌to‌ ‌the‌ broadcasting‌ ‌of‌ ‌the‌ ‌right‌ ‌things‌ ‌at‌ ‌the‌ ‌right‌ ‌time.‌ ‌Most‌ ‌TV Studio Editors ‌work‌ ‌with‌ ‌news‌ ‌studios‌ ‌or‌ ‌sports‌ ‌channels.‌ ‌All‌ ‌the‌ ‌work‌ has to ‌be‌ ‌done‌ ‌in‌ ‌a‌ ‌fixed‌ ‌time.‌
‌To‌ ‌work‌ ‌as‌ ‌a‌ ‌TV‌ ‌studio‌ ‌editor,‌ ‌one‌ ‌might‌ ‌also‌ ‌need‌ ‌a‌ ‌degree,‌ ‌after‌ ‌which‌ ‌many‌ ‌studios‌ ‌offer‌ ‌internships‌ ‌that‌ ‌eventually‌ ‌turn‌ ‌into‌ ‌jobs.‌ ‌An‌ ‌experienced‌ ‌TV‌ ‌studio‌ ‌editor‌ ‌can‌ ‌earn‌ ‌INR‌ ‌7,00,000‌ ‌to‌ ‌INR‌ ‌25,00,000‌ ‌annually.‌ ‌
4.Event‌ ‌Video‌ ‌editors‌ ‌
Event‌ ‌video‌ ‌editors‌ ‌work‌ ‌for‌ ‌specific‌ ‌clients‌ ‌and‌ ‌are‌ ‌often‌ ‌concerned‌ ‌with‌ ‌both‌ ‌shooting‌ ‌and‌ ‌editing‌ ‌videos.‌ ‌Popular‌ ‌events‌ ‌include‌ ‌weddings,‌ ‌anniversaries,‌ ‌parties,‌ ‌etc.‌ With the growing popularity of pre-wedding shoots and professional wedding photography, the scope for creativity as well as competition in the field has augmented. The‌ ‌average‌ ‌income‌ ‌of‌ ‌event‌ ‌video‌ ‌editors‌ ‌is‌ around ‌INR‌ ‌4,00,000‌ ‌P.A.‌ ‌
5.Web‌ ‌Video‌ ‌editors‌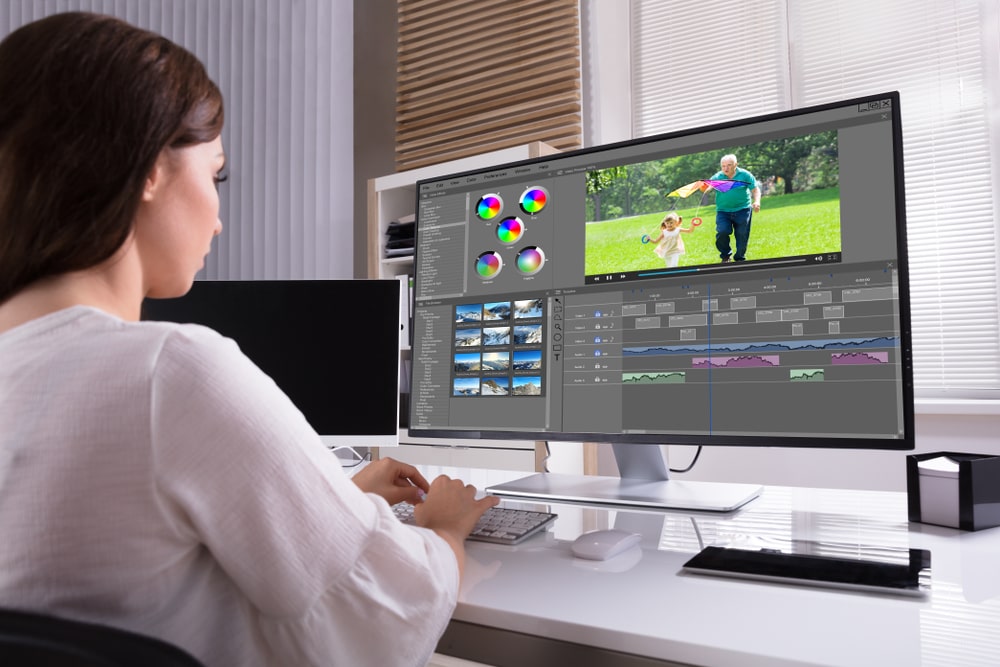 Web ‌video‌ ‌editors‌ ‌produce‌ ‌short‌ ‌videos‌ ‌which‌ ‌are‌ ‌uploaded‌ ‌on‌ ‌the‌ ‌internet.‌ ‌These‌ ‌videos‌ ‌can‌ ‌be‌ ‌for‌ ‌entertainment‌ ‌or‌ ‌advertising purpose.‌ ‌These videos are often short in length and are uploaded on platforms like Youtube, Instagram, Facebook, Vimeo, and Tiktok. The field provides ample opportunities to editors to work on a variety of projects. The‌ ‌average‌ ‌income ‌for‌ ‌web‌ ‌video‌ ‌editors‌ ‌is‌ ‌INR‌ ‌5,00,000‌ ‌P.A.‌ ‌
6.Influencers‌ ‌and‌ ‌creators‌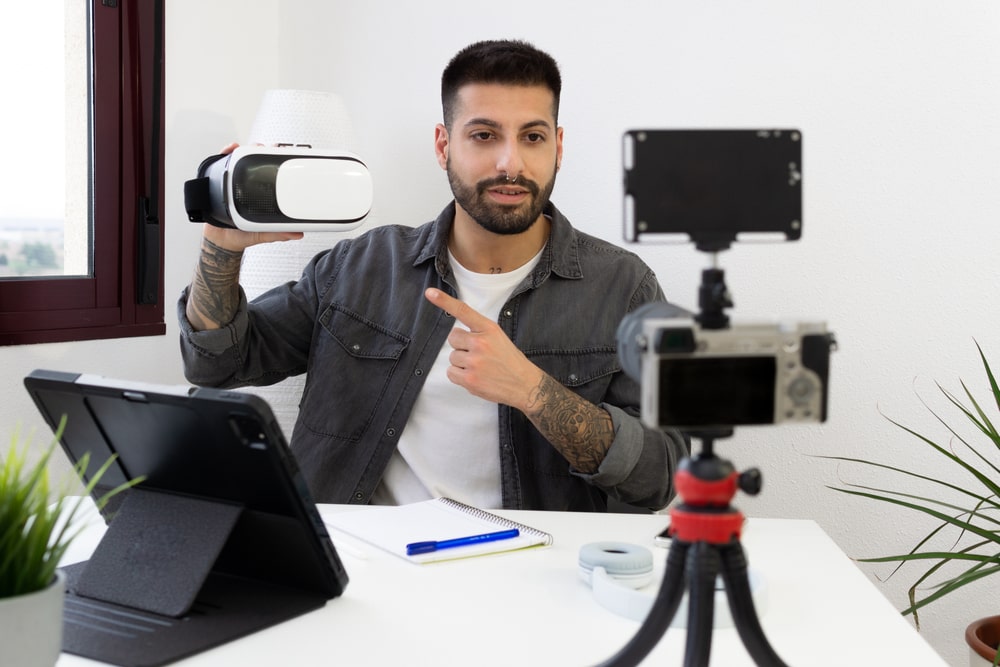 It‌ ‌is‌ ‌a‌ ‌fresh‌ ‌form‌ ‌of‌ ‌career‌ ‌for‌ ‌video‌ ‌editors‌ ‌where‌ ‌video‌ ‌editors‌ ‌make‌ ‌creative‌ ‌videos‌ ‌that‌ ‌are‌ ‌then‌ ‌posted‌ ‌on‌ ‌various‌ ‌social‌ ‌media‌ ‌platforms.‌ ‌The‌ ‌revenue‌ ‌here‌ ‌is‌ ‌generated‌ ‌through‌ ‌ads‌ ‌and‌ ‌sponsorships.‌ ‌Influencers‌ ‌have‌ ‌various‌ ‌mediums‌ ‌to‌ ‌work‌ ‌on.,‌ ‌The‌ ‌most‌ ‌popular‌ ‌mediums‌ ‌include ‌Youtube,‌ ‌Instagram,‌ ‌Facebook,‌ ‌Twitter,‌ ‌and‌ ‌Tiktok,‌ ‌and‌ ‌many‌ ‌more‌ ‌websites.‌ ‌An‌ ‌influencer‌ ‌famous‌ ‌enough‌ ‌can‌ ‌earn‌ ‌anywhere‌ ‌from‌ ‌INR‌ ‌2,00,000‌ ‌to‌ ‌INR‌ ‌10,00,000.‌ ‌ ‌
Conclusion
Video editing is a dynamic career choice for youngsters. The investment done in learning is pretty less as compared to the ROI. As a video editor, one should always be open to learning new techniques and forms. Empowered with the right skills, one can build a successful career in the field of Video Editing.

About Subhe
Subhe is an online learning platform that teaches you various aspects of video editing, motion graphics designing, motion after effects, and photo editing. At Subhe, all the courses are curated by experts who have been in the field for more than a decade. These experts have taught hundreds of students and have worked on projects with various brands, globally.
Subhe offers a Master's program in Video editing and Motion graphics. The course includes 26 live sessions, 231 recorded lectures, and 64 assignments and projects. The relationship with Subhe does not end here. We, at Subhe, provide you with an assured 2-month internship and prepare you for interviews and placement drives with our partner companies.
Subhe's Master's program in Video editing and motion graphics is one of the top video editing courses online where the use of most popular software like Adobe premiere pro, Adobe After effects, Final cut pro, Davinci Resolve, and Adobe Photoshop is duly taught.