Are you a budding designer who is looking to kickstart his career in design? Well, this blog is certainly for you if you have questions triggering your mind before thinking of paving a path for a design career. How do I get more into UI/UX designing? if you think that you have an established career as a social media strategist/ marketing manager/ a programmer. However, questions like where do I set forth my foot, what knowledge must I attain to obtain a clear differentiation between good design, and a bad one, and what toll will it take to become an excellent designer?
Umm.. too many questions but indeed a simple solution, read on and dwell in tranquility and watch your dreams of becoming a designer attain wings!
There has been a recent influx of major technology companies that have been focusing upon creating screen interfaces and thereby opening doors to new design roles. Yes, the design roles exist in diverse domain ranges like textile design, interior design, print design, graphic design, ceramic design, and a lot more.
UX developers or UI designers have gained extreme popularity in recent times. 
Well, stick on with me, and let's distill what these buzzing terms i.e the UI/UX Design meaning are and how to become a UI/UX designer.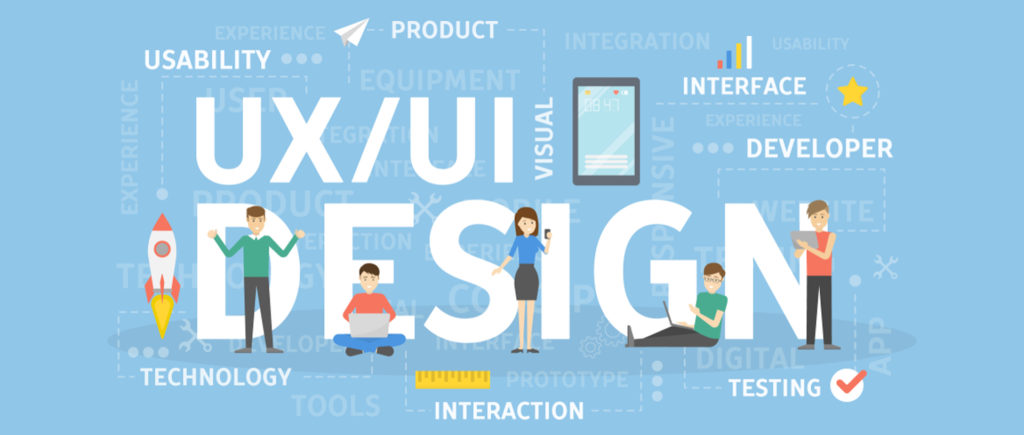 What is UI Design?
Do you want your customers to achieve the best of tasks spending minimum time with minimum efforts? Well, here comes a UI Designer into play wherein he works with the visual styling of a website or app. He takes care of how the icons of a website will look like- the font choice, buttons, graphics, menu styling, etc. Overall, these design choices help in guiding people where to click, swipe, tap, and how to recognize calls-to-action.
What is UX Design?
UX Design is the abbreviation for User Experience Design- a process with which the design teams work well in creating products that have proven to provide meaningful user experiences. A user seeks to have a great experience when the entire production process, the designing, product branding, function, and usability encompasses. UX Designer's major responsibility holds with designing a pleasurable customer journey while enabling them to accomplish the set goals of an organization. They tend to research user behavior, diverse product usage, and adjust the product offerings while also providing continuous feedback.
There's been a pressing need to understand and differentiate between these humming terms owing to the primary importance of these roles. Paying attention to the UX and UI Design of your product can put-off the success of your product or service. 
UX Design deals with the product's purpose and functionality while UI design works well with the end user's quality of interaction with the product.

The UX design comes with a social component for exquisite market research and then indulging in a communication process for understanding their needs. The UI design on the other hand has an artistic component for relating to the design and the product's interface. It is more about the experience of the end-user like what he sees, hears, and feels about the product. 

UX design has a focus towards analysis and project management right from the ideation phase to the delivery, however, UI works more in the technical component for producing the designs required for the finished product.
Master these skills to become a UI/UX Designer
There's a blurred boundary between a UI and UX designer, but holds paramount importance for companies. Can't resist becoming an amazing designer right away? Well, master these must-have freelance UI/UX skills and kickstart your amazing designing journey:
Before you embark on designing the user experience, it is important for you to understand the users, their behavior, needs, and challenges. A successful UI/UX Designer needs to develop skills like research, and analytics for conducting interviews, surveys, focus groups, and many. This becomes vital because having a clear user understanding always adds to the product value before entering the design stage. 
Some of the most sought research skills include design thinking, web, and mobile analytics knowledge, identifying and writing problem statements, usability testing, and dwelling on apt research methods. You can read several books and other online resources for learning UX research so that you'll be in a position to apply these vital skills in practice in the near future. 
One of the fundamental skills for becoming a great UI/UX Designer is a keen eye for design details. An excellent design is the one that doesn't just talk about the ways things look, rather their working as well. It is however the job of the UI/UX Designer to watch how the button of a mobile app will be designed, what will be the way forwards when a user clicks on it, and how is he going to initiate action. Something that's the most important is to make the buttons appear dynamic and attention-seeking whenever a user hovers over them. A good designer realizes the end-to-end work and even strives to go the extra mile when it comes to connecting this user experience to the long-term business outcomes. This can be achieved only when a designer has an understanding of colors, contrast, shapes, balance, etc with a clear bent of mind.
If you're a designer who's looking to launch his career then you can dwell onto this skill by observing designs that surround you, generating learnings from them, and then applying those lessons in your designs. You can join some online courses,  read onto some books, and engage yourself in persistent practice for achieving laurels into this field. 
If you need to have a career as a UI/UX Designer then communication is the key since UX Designers spend a great deal of time presenting their ideas to stakeholders and clients, collaborating with fellow designers, and interviewing users, and interviewing users to know their key requirements. These soft skills are very essential for a UI/UX Designer. In addition to this, learning excellent communication in the form of visuals is important. It is making things look more clickable and establishing a visual hierarchy by making use of color theory, and typography.  The good visual design strives to limit the need for the written forms of instructions. 
The Quest to Learn and Explore:
If you're thinking of making a move into UI design, you certainly need to be familiar with certain tools that will act as your weapons of trade. As you get into the field, you'll be more familiar with tools and software. Some of the programs that can be of great help are Sketch, Figma, Adobe XD, Invisionapp, RedPen, and others. You can learn these tools through the web or enroll yourself into an excellent online course to pave a clear path for excellence for yourself.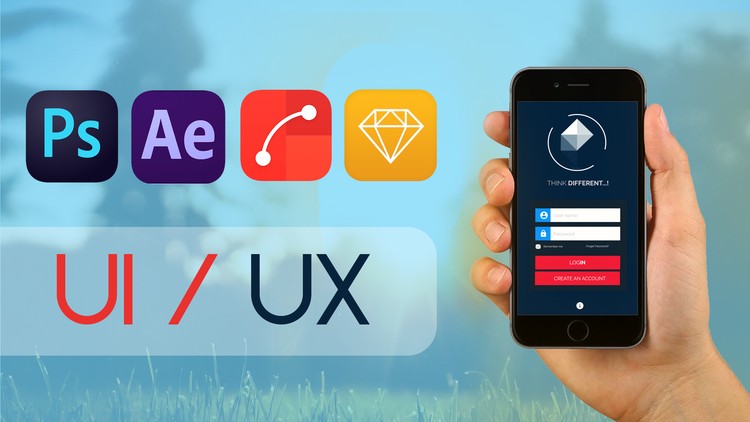 The key to finding success in any profession involves the skill to collaborate, especially if it is in the design process. Unless a professional is aware as to how to code, manage projects, design, and develop a core understanding of product and marketing, all his efforts will go in vain. This UI/UX designer skill is of paramount importance since it aids the communication process with clients and stakeholders in an apt manner while also ensuring that the product's output is in coherence with the user expectations and business goals.
If as a Freelance UI/UX Designer, you're able to put yourself into somebody else's shoes, it certainly means that you're aware of someone's problems and are aptly geared towards finding a solution to those problems. Here's where user empathy counts as an essential skill. This process helps in understanding user behavior, even if it is not stated in an explicit manner. For example, you might ask your end-user in a survey as to how easy it was for them to find the pay button, and they might respond by saying it was somewhat easy to find. Once you observe your users using your platform, you will get a gist of where all had they looked before finding it, and understanding these non-verbal cues is critical for a UI/UX Designer. 
Creating personas is another important skill since identifying the right customer counts as the very first step towards building products for them. You'll have to talk to diverse target customers in order to build personas for the people you're eyeing on solving problems.         
This process is more than just developing an open design process to the user, however holds pivotal importance. A good design isn't a designer's role entirely, rather I believe that all hands must be on deck, and brainstorming of different minds works well in turning a design into an exemplary one.
"You will get all you want in life if you help enough other people get what they want."                                                                                                                                                                   Zig Ziglar
 The experts suggest organizing concerted design sessions,  workshops, and online courses. This aids the participatory design process in unexceptional levels.
The designers are often in a dilemma between satisfying the user needs and business needs. It is a task of good designers to continually add value to the business while also striving for user satisfaction. It's certainly a vital skill to master because it gives a glimpse of the company's business model while also encourages business growth to unexceptional levels.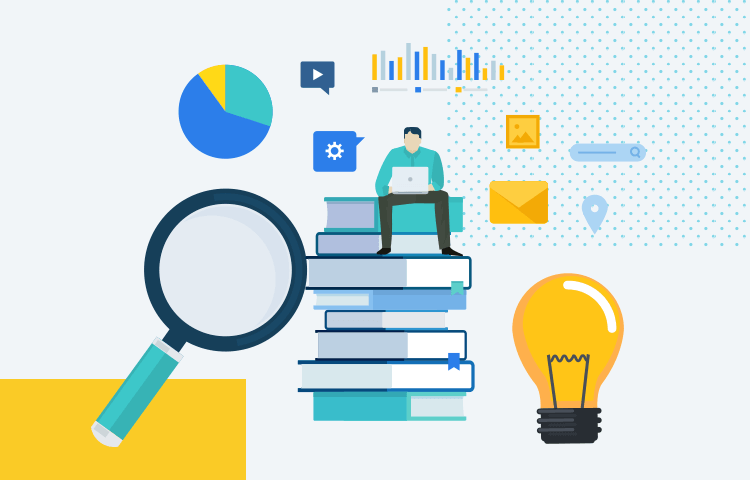 Final Words: 
Patience, Adaptability, and Acceptance of constructive criticism to your work are some more skills that'll help you have an excursion in the world of UI/UX Design. If you're looking forward to becoming a successful UI/UX Designer and add value to your designing career, then you need to work and develop both hard and soft skills. These skills will certainly help in differentiating you from all the others in your profession and make you more valuable as a designer.
If you too are looking to launch your Freelance UI/UX Designer career, then our UI/UX Designer course is just the right option for you since we aim at helping you develop a deep understanding of tools like Figma and Photoshop while dwelling skills like Sales and Freelancing. This masterclass course will help you in pitching your first client in no time.