The world of video editing involves working with videos and animation to create visual magic. Video editing and motion graphics animation is a lucrative field of work and is rapidly emerging as a desired profession among youngsters. In countries like India, with a mere experience of just 1 year, you can fetch a good annual pay of Rs. 500k whereas, in other high-income countries, the pay scale is only designated to increase. Video editors and motion graphic designers are employed by industries such as advertising, film making, TV shows, and web video making.
Video editing is a process that involves the arrangement and manipulation of video shots to obtain the desired results, which are required in many fields like films, TV shows, video advertisements, video essays, etc. All the beautiful TV shows and movies we watch depend heavily on the efficiency of their video editors. Movies, TV shows, and Ads are not shot in one go. In fact, they are shot in tiny sequences, which need to be appropriately arranged to create the perfect magic on screen.
There are close to zero professional videos that are shot in one go or are ready to be published straight out of the camera. The creators need people to help them with the irregularities of their shots, and here is where video editors come into play.
Video editing also plays a significant role in advertising. Big ad firms are in dire need of more and more professional video editors and motion graphic designers. Motion graphic designers help add more depth to the video through animation, motion graphics, and video editing are closely related work fields, and many video editors are specialized in both.
To learn Video editing is not an easy task, but with the right guidance, proper courses, training, and efforts, it is definitely achievable and lucrative. Well, if the reasons mentioned above might still not be enough to build a career in video editing and motion graphics animation.
Why should you choose video editing as a career?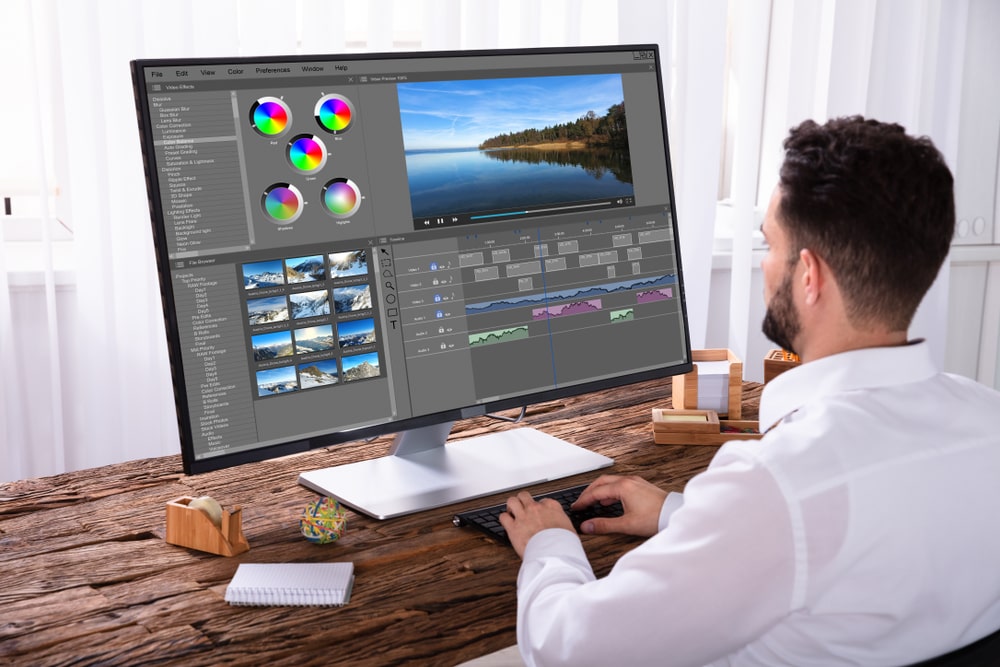 Video editing is a rewarding field when it comes to the amount of money you get to earn. The only condition is that you should have enough skill in all the latest software, and you should know your worth. The various reasons why video editing is a good career option are:
Videos are effective
Videos connect with the emotions of people. If the video editing and motion graphics animation is done right on a video, the viewers will feel what they see. A good video helps in communicating the message with people. Advertisers use this superpower of videos to feed a brand image or publicize a product. Video editors and motion graphic artists work together to form videos for advertisers and filmmakers.
Independent Career Option
Video editing and motion graphic designing prove to be a great independent career option where you need not work for anyone other than yourself. Yes, you can start earning by yourself by starting a youtube channel or becoming a social media influencer who creates edited video parodies and 3d motion graphics. Many video editors and motion graphics designers have emerged as successful YouTubers and influencers lately.
Videos are accessible anywhere
With the rapid advancement of mobile phone technology and the worldwide internet revolution, especially in countries like India, video content is being consumed heavily all over the world. Videos are one of the most accessible and most convenient sources of entertainment for people. The various industries of the world have observed the rising amount of video content consumption and are constantly trying to reach people with the help of videos. These videos are mainly produced with the help of videographers, video editors, and motion graphics designers, and so there is a huge need for such people all over the world.
Videos catch attention
We all know that videos are a more effective way of communication than text. With the coming up of more advanced and eye-catching video making and video editing techniques, people generally try to find videos for everything. Research by BBC news conducted from the users' eye-tracking shows that people try to look for videos on the same news more than reading the news. This is the reason that significant news publishers have started including videos of most of the news they publish.
You don't need to spend a ton
Learning video editing is cheap, and continuing it does not cost you a fortune. A dedicated person can learn video editing online easily as there are numerous video editing courses available for a budget that favors most of the pockets. A fairly good PC should be able to run all good video editing software like Adobe premiere pro, final cut after-effects, and Davinci Resolve. The premiums to these softwares are affordable too, and considering the returns this field of work has, it's even more justifiable.
Unexplored field
There are numerous but not enough professionals in the field right now. As people are getting to know the benefits of video editing, they are entering the work field. Now is the best time to get into the industry and secure a place, as the competition is going to increase rapidly.
Countless career opportunities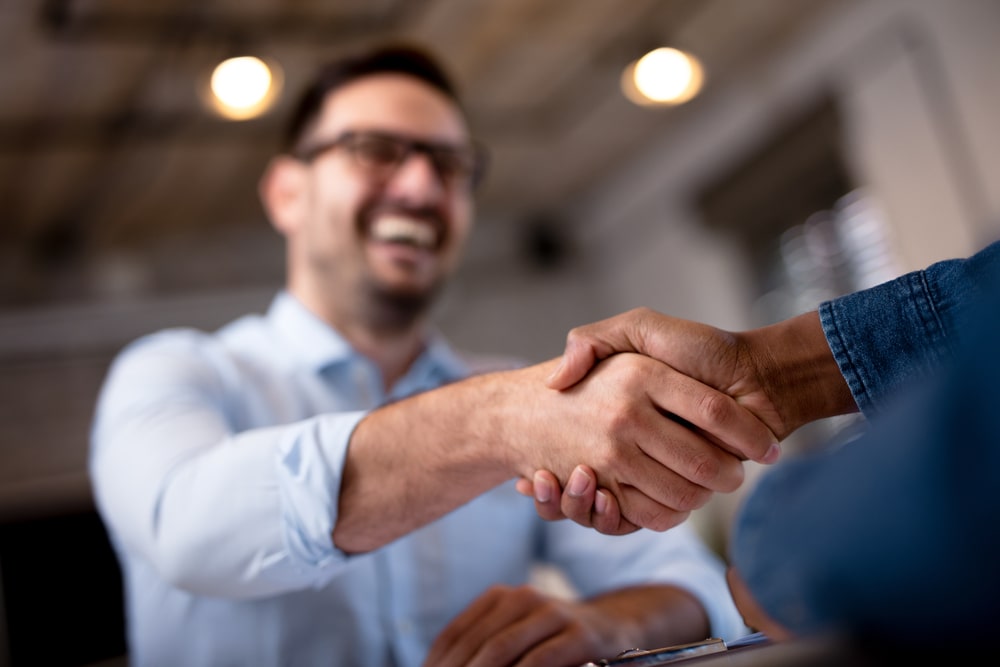 A video editor and motion graphics artist have countless career opportunities. One can choose from various career options in advertisements, sports, films, TV, animations, events, web videos, etc
About Subhe E-Learning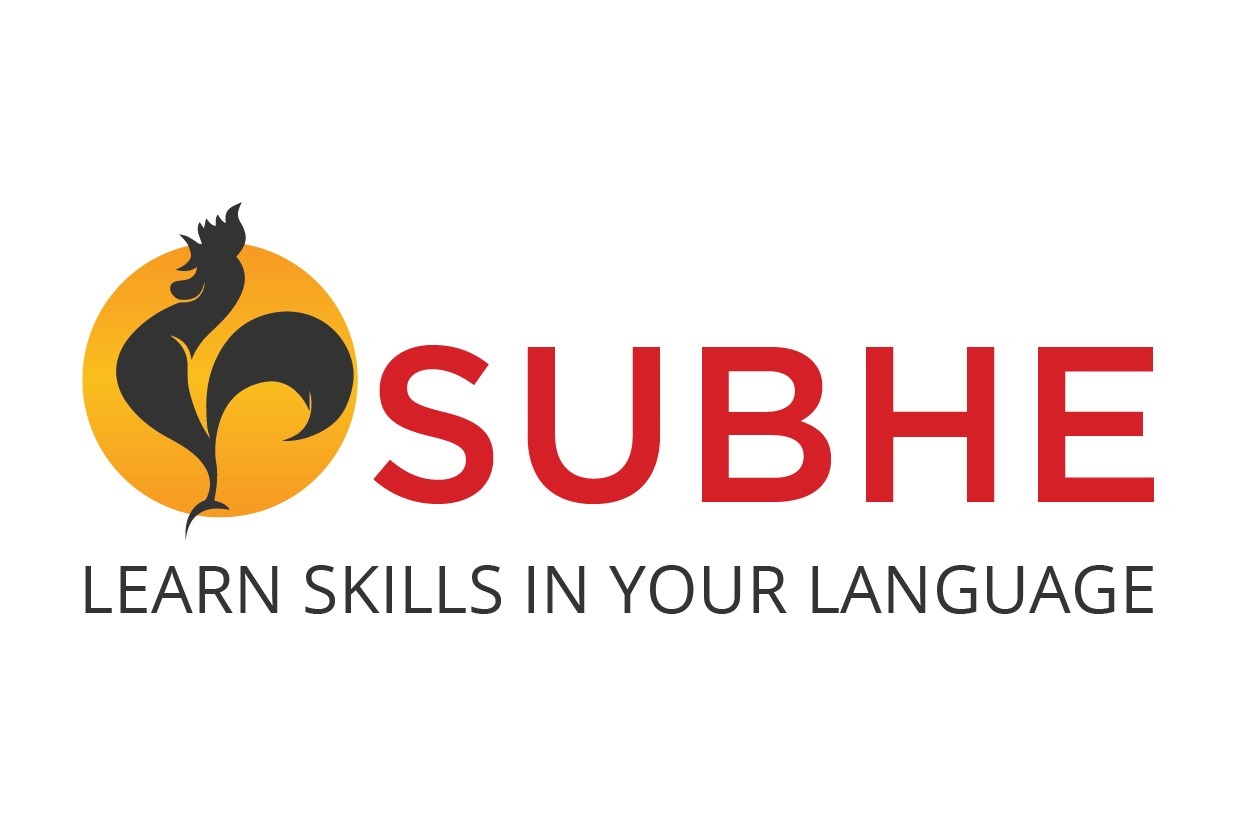 Subhe is an online learning platform that teaches you various aspects of video editing, motion graphics designing, motion after effects, and photo editing. At Subhe, all the courses are curated by many experts who have been in the field for more than a decade. These experts have taught hundreds of students and have worked on projects with various brands globally.

Subhe offers a Master's program in Video editing and Motion graphics, a video editing course that experts in the industry curate. The course includes 8 months of hybrid training with 2 months of internship containing recorded lectures and live sessions. Our course includes 26 live sessions, 231 recorded lectures, and 64 assignments and projects. The relationship with Subhe does not end here. We, at Subhe, provide you with an assured 2-month internship and prepare you for interviews and placement drives with our partner companies.
Subhe's Master's program in Video editing and motion graphics is one of the top video editing courses online where the use of most popular software like Adobe premiere pro, Adobe After effects, Final cut pro, Davinci Resolve, and Adobe Photoshop is duly taught.